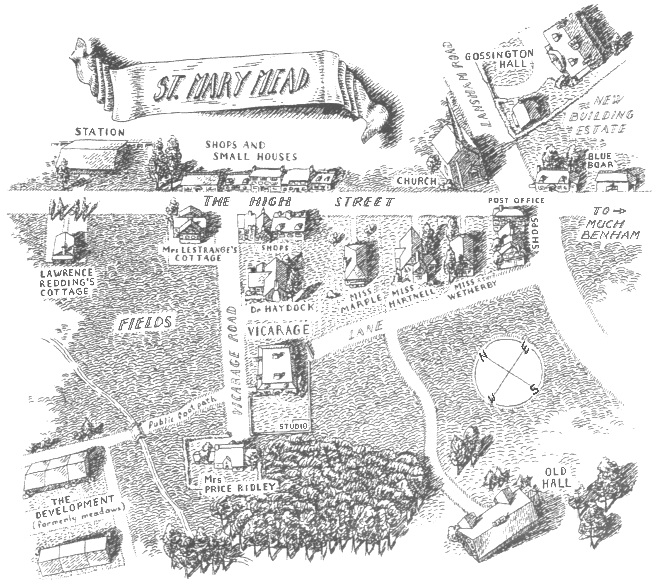 The fictional village of St Mary Mead is about 25 miles from London and 12 miles from the coast. The main railway station is in "Much Benham" two miles away. Although Murder at the Vicarage (1930) is the first novel set in St Mary Mead, the village itself was mentioned several times in her Poirot novel, The Mystery of the Blue Train (1928); in chapter seven a letter addressed to the heroine Katherine Grey at Little Crampton, St Mary Mead, Kent.
Miss Marple was apt to say on many occasions, "There is a great deal of wickedness in village life." And St Mary Mead was frequently a fertile field of wickedness – from scandal to murder, it was the location of many of Christie's Miss Marple stories: The Murder at the Vicarage, The Thirteen Problems, The Body in the Library and The Mirror Crack'd from Side to Side.
Regularly spotted inhabitants include Colonel Arthur and Dolly Bantry, Reverend Leonard and Griselda Clement and Dr. Haydock - Miss Marple's own doctor and the local police surgeon.
The actual location of St Mary Mead is unknown!
Click here to explore an interactive map of St. Mary Mead!